Announce
Fill out the form at the bottom of the page to submit a request for communications at First Methodist Carrollton. To learn more about the specifics of how we communicate, download our Style Guide.
The staff reserves the right to edit all communications requests, and requests will only be approved as time and space allows. Announcements will also be filtered by priority and their relevance to the majority of the congregation. After the form is processed, you will receive an email letting you know how your announcement or event will be publicized.
Text-only announcement requests (bulletin, Sunday class sheet, website) must be submitted ten days before publication.
Requests involving graphic design or verbal announcements must be submitted seven weeks before the event or the last day to register for the event. (This includes requests for verbal announcements (because we always show a slide with the announcement), HDTV slides, social media graphics, brochures, flyers, postcards, signs, etc.)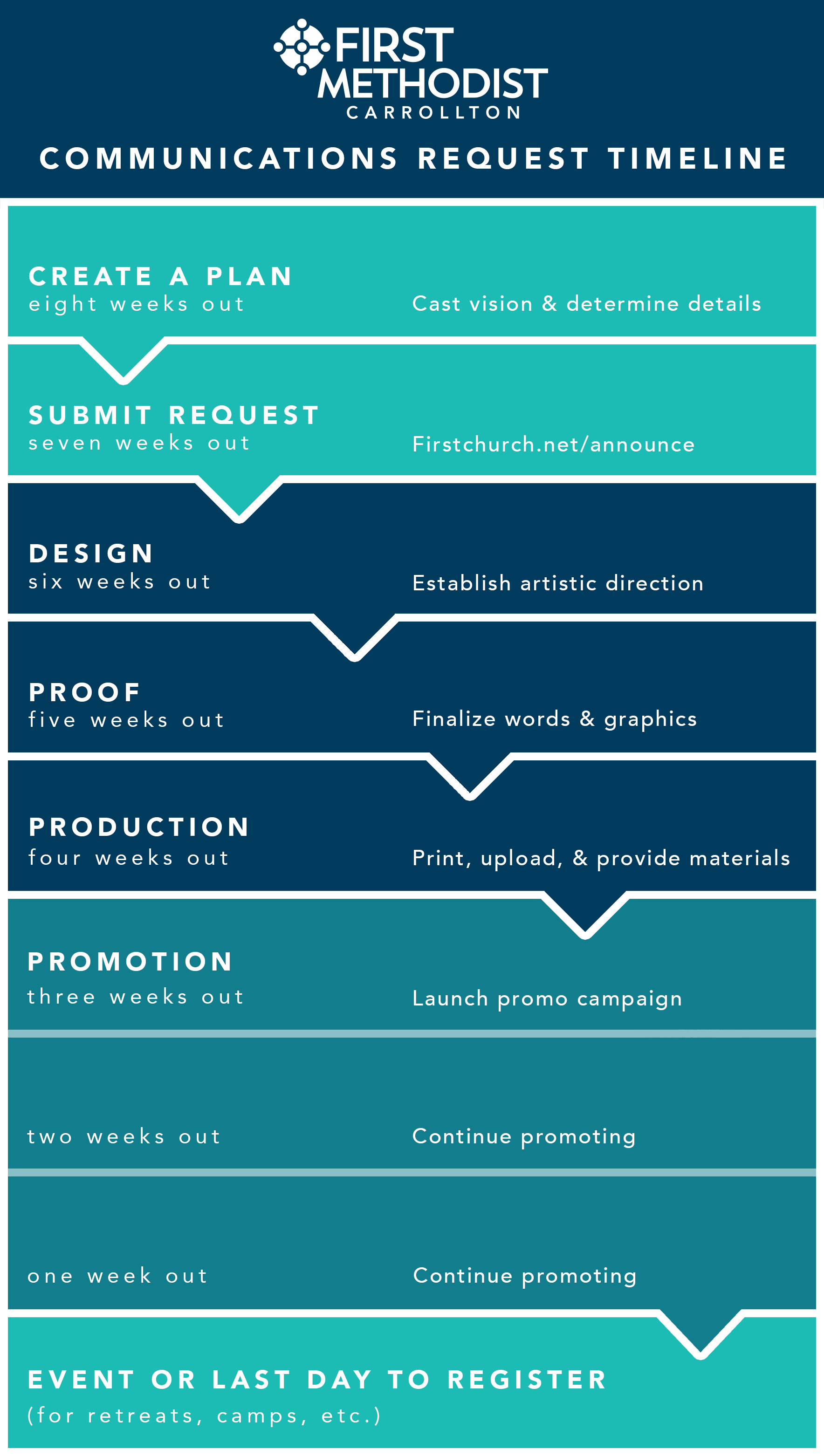 Other request forms: