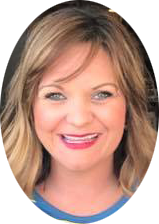 Hey! I'm Rachel, and I want to help you experience a relational progression from guest to friend to family. This is a journey that you are invited to take at your own pace.
Right now, the world is a little crazy, so we invite you to join us for online services on Sundays at 10:30 a.m. Join us on Facebook or go back to the events page and click on Worship Online to participate in our online services. We're not sure when we'll gather together in person again, but we're definitely looking forward to it - and getting to meet you face to face!
After you've visited once or twice, we'll invite you to our Connect Gathering. It happens on the fourth Sunday of every-other month from 9-10 a.m. If you'd like an opportunity for a VIP tour of our facility and a casual conversation time with one of our pastors over coffee, consider joining us - you can RSVP below for the next one!
The next step after Connect Gathering is Engage. This is a six-week class designed to create ongoing relational connections with our staff and others who are also new to First Methodist Carrollton. We meet on Sunday mornings at 9 a.m. RSVP below if you're interested or email me with any questions!