Hanging of the Greens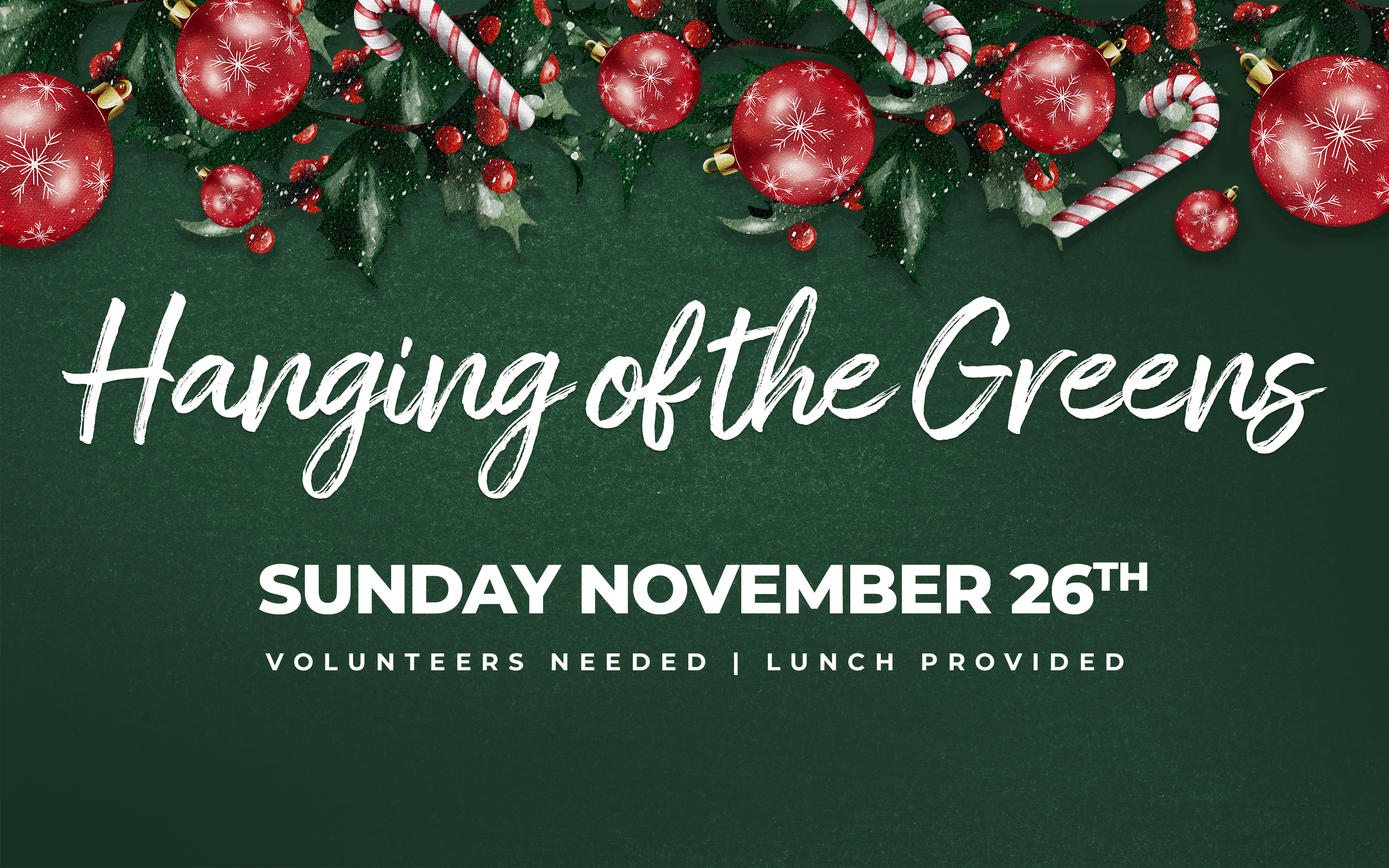 Join us for a festive and heartwarming tradition as we come together for the "Hanging of the Greens" on Sunday, November 26th. This special occasion marks the beginning of the holiday season, a time of joy, togetherness, and the spirit of giving.
Following our Sunday service, a delicious lunch will be provided for all attendees. Afterward, we'll gather to adorn our church with beautiful wreaths, garlands, and ornaments, transforming our space into a winter wonderland.
We want to ensure everyone's comfort and enjoyment, so please let us know of any food allergies or dietary preferences when you RSVP. Additionally, if you require childcare during the event, please inform us in advance so we can make the necessary arrangements.
Let's come together as a community to celebrate the start of this special season, and to share in the warmth and camaraderie that this event brings. We look forward to seeing you there!