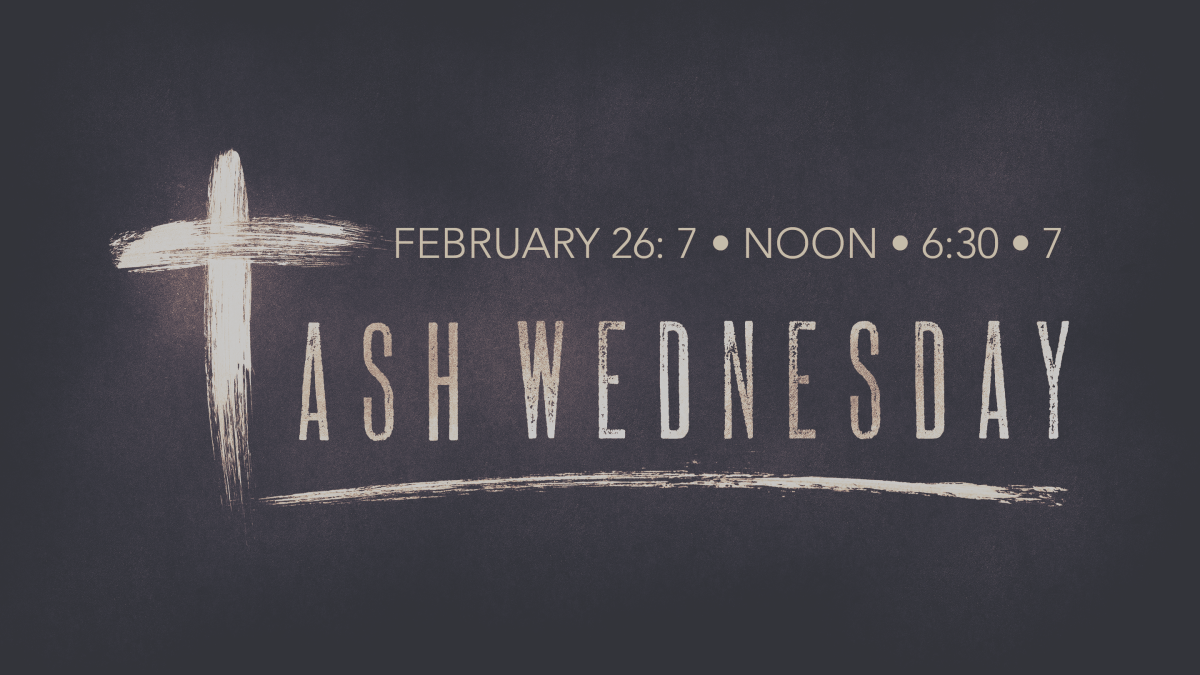 Join us for Ash Wednesday services as we prepare our hearts for the beginning of Lent.
We will have a come and go opportunity to pray and receive the ashes from 7-8 a.m. Stop by on your way to work or school, or come at lunch from noon to 1 p.m.
On Wednesday night, the Community Life meal will be served at 5:45 p.m. Adults will have a short service in the sanctuary at 6:30 p.m. (before EHS starts).
Kids, END Zone, and Youth will all have Ash Wednesday services and receive the ashes in their normal spaces at 7 p.m.