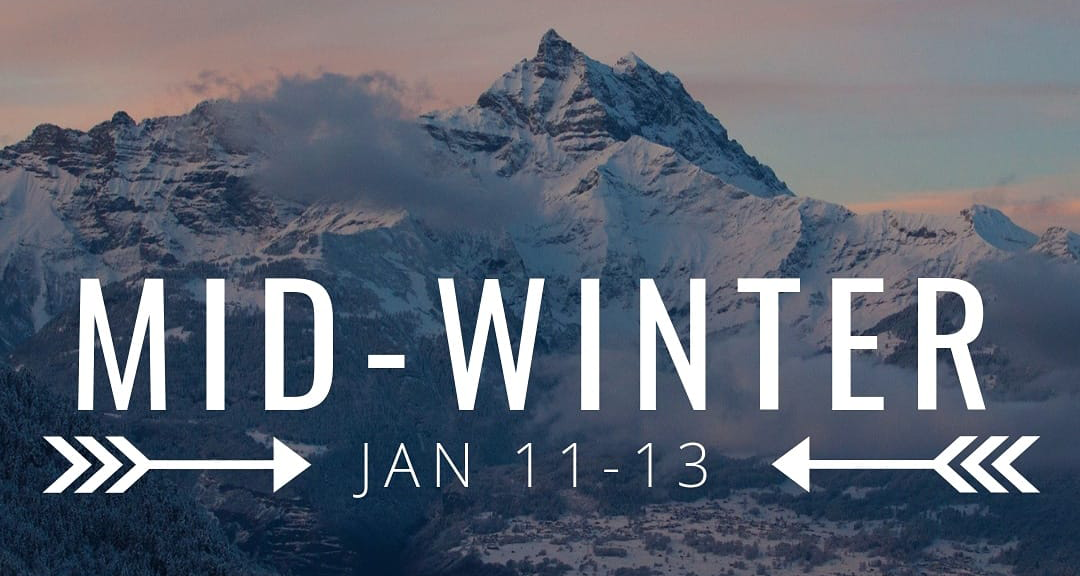 Friday, January 11, 2019
,
7:00 PM - Sunday, January 13, 2019, 12:00 PM
Mid-Winter Retreat is coming up on January 11-13, 2019 for all students in grades 7-12! We will be staying in church member homes and worshipping in the youth room. Register with the form below - one form per student please.
Each student must have a notarized medical release form on file to participate -download the form here.
Scroll down to volunteer for Mid-Winter.