The Spirit Empowered Life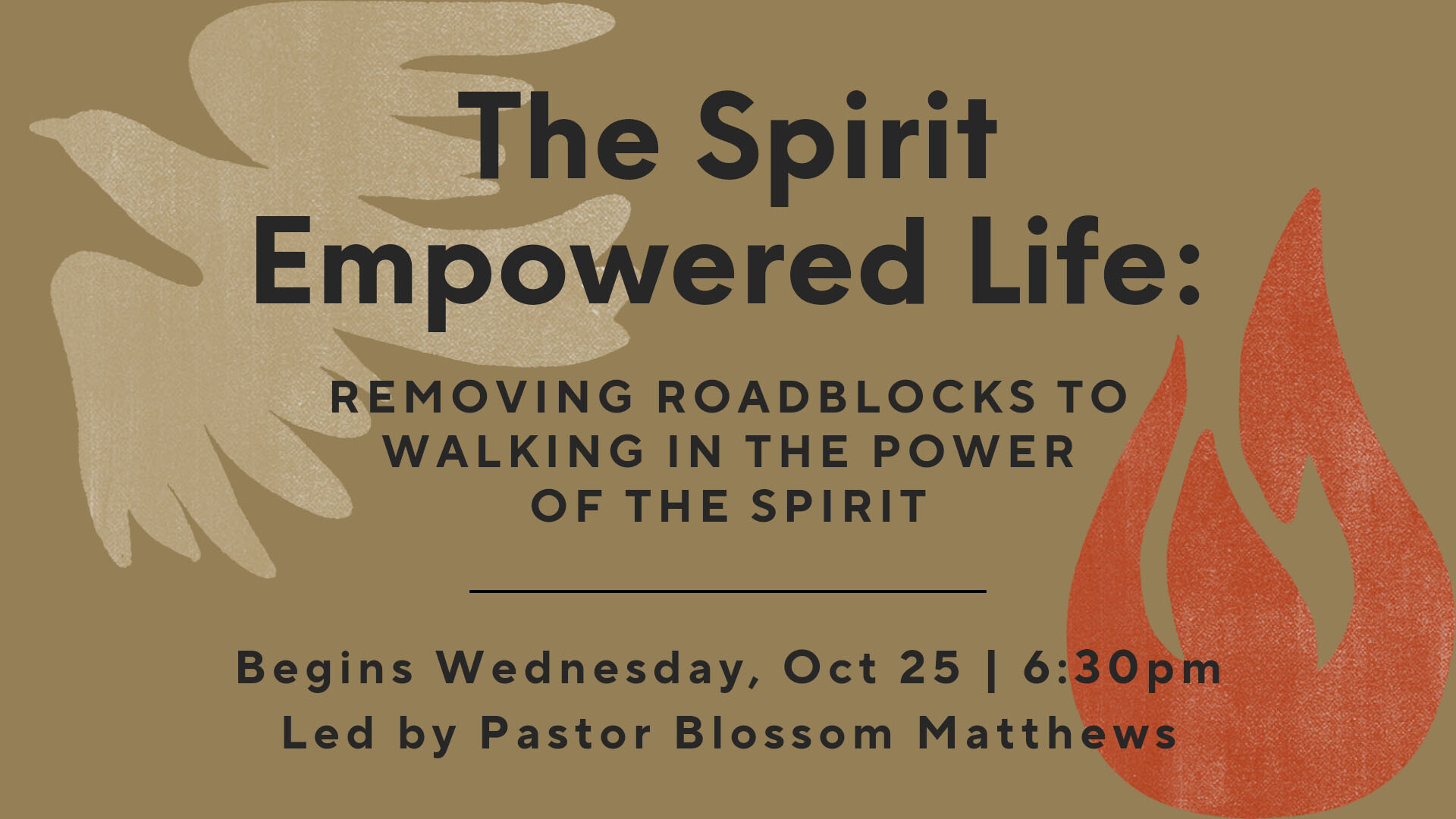 Even the most devoted follower of Jesus can feel uncertain regarding their ability to walk in the power of the Holy Spirit in everyday life. God is ready and willing to guide us, speak to us, and work through us, but we often have questions and fears that hold us back from trusting God to come through on His promises.
This 7-week study, which is the fruit of Pastor Blossom's doctoral dissertation, focuses on removing common barriers to living the supernatural life that Jesus and the early Christians modeled (and that God promises in Scripture).
By engaging biblical truths, discovering the supernatural DNA of Methodism, and recognizing the impact of our theological roots and surrounding culture, we will identify and move past the barriers that have held us back.
God loves you and wants to work in your life. Join us for this unique opportunity to grow both in knowledge of our faith and to experience God personally.
Event Coordinator • Pastor Blossom Matthews